24x7 Customer Care › › +91 7065348006

LogIn

›
New Customer Registration
Create an account to get started buy websites , mobile apps, etc much more »

Log In
Currency / ₹ INR
›

Language (ENGLISH)
›
Current Selected:
ENGLISH
SELECT LANGUAGE
Search
›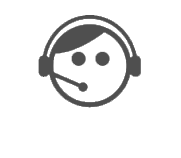 Live Chat

AWS Cloud Solutions

Home
AWS Cloud Solutions
AWS Cloud Application Development Services
Bespoke Cloud Applications
Custom Cloud Application Development Services
AWS Advisory Solutions
AWS Web Application
AWS Mobile Application
AWS Enterprise Application
AWS Migration Solutions
SaaS Based Application
AWS-Internet of Things
Deploy & Manage Services
AWS ADVISORY SOLUTIONS
Cloud Fitness & Roadmap Generation
Architecture Analysis
IT Optimization
Security and Compliance
SaaS Selection and Strategy
AWS WEB APPLICATION
AWS MOBILE APPLICATION
AWS ENTERPRISE APPLICATION
AWS MIGRATION SOLUTIONS
SAAS BASED APPLICATION
AWS-INTERNET OF THINGS
DEPLOY & MANAGE SERVICES
Accelerate your Cloud Success with Rich Platform Services
ANALYTICS VISUALIZATION
Business Intelligence
Data Warehouse
Machine Learning
Streaming Data
Elasticsearch
Hadoop
Data Pipelines
ENTERPRISE APPLICATIONS
Desktop Virtualization
Email & Calendaring
Document Sharing
Sharing Feedback

MOBILE SERVICES
Mobile Development
API Management
Identity
App Testing
Mobile Analytics
Development
Notifications
INTERNET OF THINGS
IoT Platform
Device SDK
Registry
Device Shadows
Rules Engine
Increase Developer Productivity and Operational Efficiency
DEVELOPER TOOLS
Source Code Management
Code Deployment
Continuous Delivery
MANAGEMENT TOOLS
Monitoring & Logs
Resource Templates
Usage & Resource Auditing
Resource Management
Service Catalog
Performance Optimization
SECURITY & IDENTITY
Access Control
SSL/TLS Certificates
Key Storage & Management
Identity Management
Security Assessment
Web Application Firewall
APPLICATION SERVICES
API Management
App Streaming
Search
Transcoding
Email
Notifications
Queueing
Workflow
Why SiteVela for AWS Consulting Partner?
At SiteVela Web Solutions, we offer you with the robust power and flexibility of the cloud with our Amazon Web Services.
EASE OF USE
AWS allows application providers, ISVs and vendors to quickly and securely host your applications – be it a present application or a new SaaS-based application.
RELIABLE
Our AWS services allow you to make the most of a scalable, reliable and secure global computing infrastructure.
FLEXIBLE
With AWS you get to select the operating system, programming language, web application platform, database and other services required by you. This way migration process for present applications become a lot easier.
SCALABLE
With the help of AWS tools, Auto Scaling and Elastic Load Balancing, your applications get to scale up or down on the basis of demand.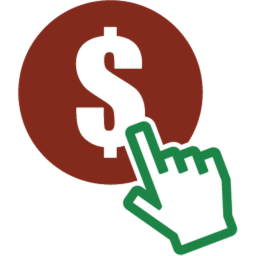 COST-EFFECTIVE
At SiteVela, you only need to pay for the compute power, storage and other resources used by you, without any need of long-term contracts or up-front commitments.
SECURE
AWS is helpful in utilizing an end-to-end approach to secure and harden the infrastructure, comprising of physical, operational and software measures.