24x7 Customer Care › › +91 7065348006

LogIn

›
New Customer Registration
Create an account to get started buy websites , mobile apps, etc much more »

Log In
Currency / ₹ INR
›

Language (ENGLISH)
›
Current Selected:
ENGLISH
SELECT LANGUAGE
Search
›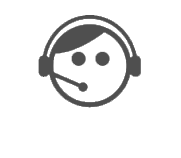 Live Chat

More Than 99+ Successful Features
Social Login
Multilanguage
Multi Currency
Unlimited Products & Categories
Easy Checkout
Reviews & Rating
Order Management
Advanced Reports
SEO Friendly URL
Google Analytics
Automated Newsletter & Email
Stock Management
Customer Management
Categories Management
Shipping Methods
Tax Management
Invoice Management
Responsive Themes
Admin Dashboard
Commission Calculations
Product Comparison
Super Deals
Seller Dashboard
WEB
MOBILE COMMERCE
SOCIAL COMMERCE
DELIVERY APP
Create a fully-loaded marketplace website of your own
100% customizable and accommodates 3rd party integrations
Search engine and social media friendly
Amazon cloud and dedicated server deployment
Dashboards for Admin and sellers to know real-time sales updates
Flexibility to set unique commission, shipping & seller subscription rates
Exclusive profile pages for sellers and custom URLs for stores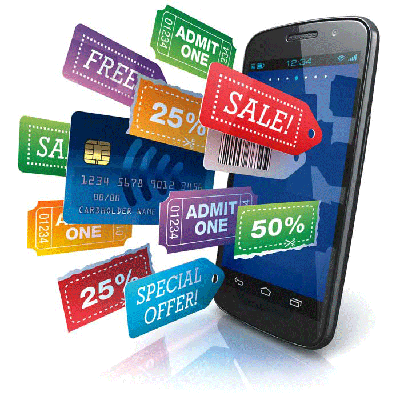 An exclusive mobile shopping app for your ecommerce store
Enjoy the advantage of a native app on Android, iOS and Windows
Personalize your mobile eCommerce app as per your preference
Loaded with 100+ ecommerce friendly features
In-app chat, Push notifications, deeplinking, geolocation and more
Multiple currencies, languages and payment gateways support
Support for Magento, OpenCart, WooCommerce, PrestaShop etc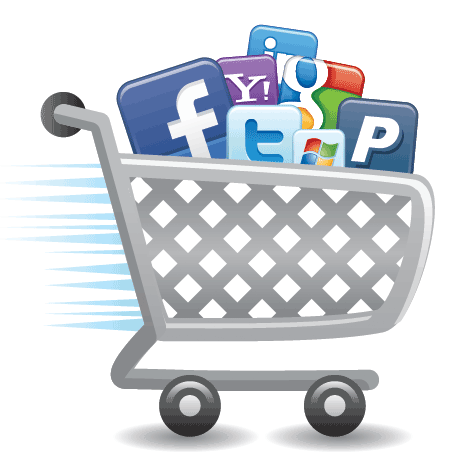 Publicize your brand to a wider band of audience
Replicate your store on Facebook, Instagram and Pinterest
Social login and signup for improving customer subscriptions
Earn user reviews and ratings on social media
Seamless sync between your social media stores & ecommerce backend
Sales analytics for forecasting demands, sales highs and lows
Support towards multiple payment gateway integrations
Track your delivery network in real-time
Delegate delivery tasks smartly within available resources
Track down movements right from pickup to delivery
Let customers know where their product is via the on demand delivery app
Geolocation and GPS for navigation and real-time tracking
Get customer feedback to evaluate the quality of your fulfillment
Three different delivery status that informs on every stages of progress
Design Rich eCommerce Experience
Reports And Analytics
Time to purchase report

Products report

Custom Periods Report

Sales Report

Product Transaction Report

Export Report
Be On Cloud
Easy to use

Flexible

Cost Effective

Reliable

Scalable + High Perfomance

Secure
Some Of Our Highly Successful Clients Across The Globe




Case Studies
Bettering the shopping experience of India's largest online ethnic fashion store

Cbazaar, an ethnic fashion brand which sells its elite collection of 25,000+ clothing to clients in over 50 countries, needed us to better their ecommerce face, cbazaar.com. Our ecommerce website design experts worked on the responsiveness of the site to provide a full blow experience for users across all browsing channels and tested it under several scenarios to perfect the outcome.

Sketching the online presence of 110-yr-old jewelry retail chain in India

VBJ, a 110-year-old jewelry retail chain in India wanted to setup a posh looking ecommerce store for showcasing their finest diamond collections under the brand name Zaamor. Our creative minds came up apt ecommerce solutions and responsive UI and UX design, which helped the jewelry-major to earn more customers.

Helping Italian tourists to find the best accommodation

A space booking website for travelers who choose Italy for spending their holidays. Along with the build of this ecommerce website we worked on booking & renting system, getting the Italian language package, currency compatibility and apt payment gateway integrated into the web application.
eCommerce Demo
Web Demo
A glimpse of your appealing store presenceon web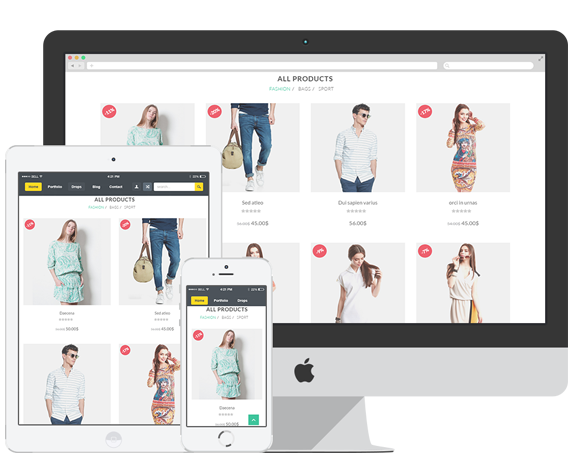 View Demo »
Complete List Of 99+ Features
Grow Sales with Online Marketing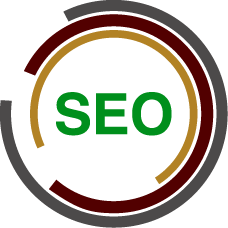 Search Engine Optimization
Get your keywords in top positions, web pages ranked and indexed quickly by deploying SEO techniques.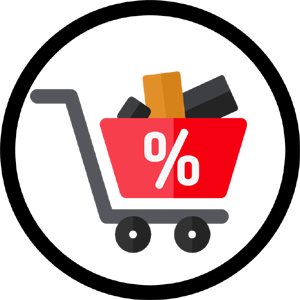 Offers & Discounts
Attract customers and turn visitors into shoppers with discounts
Referral Programs
Turn shoppers into your affiliates by creating affiliate programs and accelerate sales rapidly.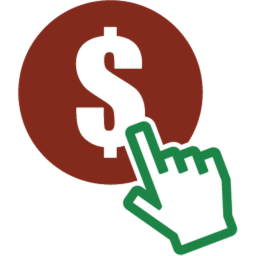 Google Adwords & Pay Per Click Advertising
Place your web pages in the best positions possible with paid advertising campaigns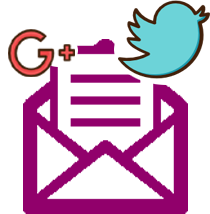 Email Campaigns
Lure loyal customers and those abandoned your store by offering personalized suggestions via emails.

Create Social Media Presence
Brand yourself and reach millions of potential buyers by replicating your store across social channels.
SiteVela In The News
eCommerce Development F&Q's
What payment gateways do you integrate while you build an eCommerce website?

Payment gateway integration is an important phase in a development process. So, basically as a part of our ecommerce solutions, we integrate some of the standard payment gateways like PayPal, Authorize.Net, etc., and also recommend our clients to go for the same. In general, Magento supports over 50 payment gateways and we integrate all of them.

How welcoming will my eCommerce website be towards technical upgrades?

We build your ecommerce website using Magento. As it is open source development software, it gives us the elbow room to perform any number of technical upgrades when we build an online store. In our journey of handling a variety of ecommerce projects we have performed technical upgrades for many of our clients.

Do you offer performance optimization services?

Performance optimization is an integral part of our development service. As one of the seasoned eCommerce solutions providers, we have an elite team of experts who have garnered knowledge out of the exposure towards multiple performance optimization challenges and peculiar requirements of ecommerce business owners. Our ecommerce service providers deploy techniques such as Sprite Image, Ajax Loading, minimizing HTTP requests, Full Page Cache, Content Delivery Network and so on to significantly better your site's loading speed.

Do you recommend COD & do you integrate it with eCommerce stores?

We very much recommend COD (Cash On Delivery) option like any of the leading ecommerce service providers would do because it helps you serve your customers better. You can suggest the types of payment through which you are willing to accept payment from your customers when we create your online store so that we can get it perfectly integrated into your website.

Will I be able to integrate 3rd party extensions to my eCommerce store?

As an 8-yr-old ecommerce company, we have no problems in integrating third party extensions, provided those extensions belong to Magento. In fact many of our clients approach us to integrate third party extension when we build ecommerce website as it requires a bit of technical expertise. Integrating extension has become a part and parcel of our development services.

How secure is your eCommerce website development service?

As professional eCommerce developers, right from the initial stages of development, we lay prime focus on your website's security. We have a team of 50+ certified developers in our ecommerce solutions providing team that make sure your store is insulated against security threats by using techniques like code validation. Additionally we build ecommerce website making use of standard encryption methods.

Will my eCommerce site be robust enough to handle heavy traffic?

Ecommerce sites are prone to witness rapid traffic fluctuations, which could eventually lead to downtime. As a professional eCommerce website builder, we provide Amazon cloud server solutions as a part of our ecommerce solutions. Our cloud solution providers deploy your store on AWS cloud. Cloud servers are basically robust and prepare your site to handle heavy traffic.

Do you provide training & guidance to manage my store?

Of course. Once we finish your ecommerce website development we provide training that are necessary to manage once your open an ecommerce store. Our developers will explain you about the complete functionalities of your site. Further to it, we provide you with user manual that will guide you on a day to day basis. In addition, our eCommerce solutions support team functions round the clock to help you.