24x7 Customer Care › › +91 7065348006

LogIn

›
New Customer Registration
Create an account to get started buy websites , mobile apps, etc much more »

Log In
Currency / ₹ INR
›

Language (ENGLISH)
›
Current Selected:
ENGLISH
SELECT LANGUAGE
Search
›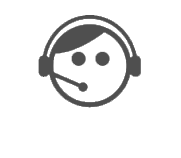 Live Chat

Android Application

Home
Android Application Design & Development
Android Application Design Services
SiteVela is a Deloitte award-winning android app development company, delivering scalable and interactive android applications across the world with 100% efficient services
Tangible Benefits of Android Application Development
How we build successful Android apps?
We Understand the Android market first

We focus on offline experience as well

We make the app user-friendly, with flexible layouts and easy navigation
We create compelling UI & UX design

We support multiple languages with localization

We focus on all types of testing, such as functional testing, compatibility testing, and security testing, etc.
If Android app development seems the right route for you, we are able to develop you a world-class Android application that can take full benefit of this evergreen mobile platform.
Our Android App Development Process
Our android application development process is streamlined into different phases which are as follows:
WHY ANDROID
80%
market share
1,5 +
billion active devices
50 +
application stores
Java as a programming language
Kind of Android Apps we develop
Gaming android apps
Health care android apps
Entertainment android apps
Picture gallery android apps
Camera based android apps
Education android apps
Business android apps
Employee time tracking android apps
Home automation android apps
Finance android apps
Lifestyle android apps
E-commerce android apps
News & Magazines android apps
Personalization android apps
Media android apps
Music, audio & video android apps
Shopping android apps
Sports android apps
Travel & local android apps
Transportation android apps
Weather android apps
Real estate android apps
Navigation android apps
Website android apps
Product showcase android apps
Social networking android apps
Retail store android apps
Service request android apps
Restaurant android apps
Printing android apps
Accounting android apps
Insurance android apps
Hospitality android apps
Patient apoointment android apps
IoT android apps
Widgets android apps
Survey android apps
Calendar android apps
Payment Api's integration
Publish application in Google PlayStore / Apple Store
Ads Implementation
Push notification implementation
Have A Glance Over Our Android Apps
That We Provide
SERVICES
INDUSTRY
Health And Fitness Applications
HEALTH AND FITNESS
Enterprise-Oriented Apps
ENTERPRISE
Travel And Tour Applications
TRAVEL
Ticket Booking Apps
TICKET BOOKING
Financial Assistance Applications
FINANCIAL ASSISTANCE
Education Apps
EDUCATION
Lifestyle Applications
LIFESTYLE
E-commerce application
E-COMMERCE
Utility Applications
UTILITY
Money control Application
MONEY CONTROL
Tools we use for Android App Development
Genymotion
Acorn
Fluid UI App Prototyping
Android Emulator
Android Virtual Device Manager
Visual Studio
Our Android App Design
How We Build Good Android App Design?

We design your Android app keeping users in mind, so we make the interface simple and clear, which helps users easily understand your app
We make the app user-friendly, with flexible layouts and easy navigation
We create engaging UI & UX design to make users engaged to your app
We keep the icons semantically accurate
We perfectly craft color format for all pages, which helps to make your app a brand app
Benefits of Good Android App Design

The good app design can turn normal users into loyal users, and loyal users into customers
Good and simple app design helps users find what they want easily, which make them loyal to your app
Good design can double your app users, by encouraging the users to share the app with others
Engaging app design can reduce the cost significantly that you spend on branding
Benefits of Availing Services at SiteVela
Customer satisfaction is our top priority
We promise you a staggering experience
We are an awarding-winning mobile app development company
We have developed more than 1000+ apps of various categories till date
We have catered to the requirements of about 400 clients
We are an ISO 9000:2008 company